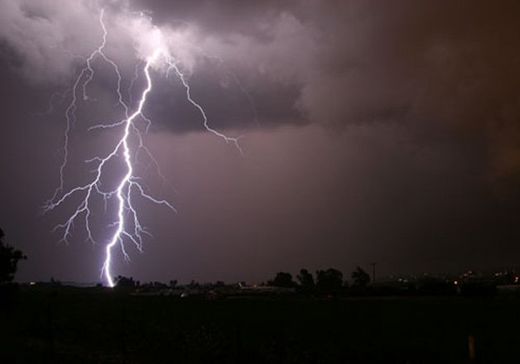 At least 10 people, including three children and two woman, were killed on Monday when they were struck by lightning in separate incidents in various Bihar districts, officials said.
Three deaths were reported from two villages under Dharhara police station in Munger district. In the first incident, two children were struck while playing in a field near their home and in the second, a woman returning home from the fields was hit by lightning.
Two people were also killed in Ramnagri Diyara under Barh in Patna district.
Similarly two people were killed in Jamui district and one each in Bhagalpur, Darbhanga, and Banka districts.
Heavy rains accompanied by strong winds uprooted trees, damaged houses and brought down power cables across the state on Monday. The downpour also brought down the temperature.
According to the weather office here, lightning strikes are usually reported during the June-September monsoon season.
Source: IANS