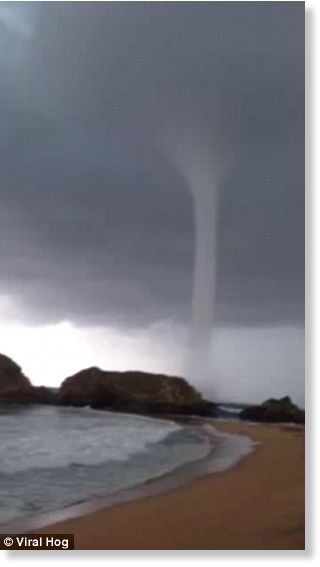 This incredible footage captured the intensity of a waterspout that hit a beach in Mexico.
The incident occurred earlier this month and the amateur video was recorded by a visitor to the San Agustinillo beach in Tonameca.
In the clip the columnar vortex can be seen travelling over the North Pacific Ocean very close to the shore of the state of Oaxaca.
Other beachgoers can be seen staring up at the perfectly funnel-shaped cloud that sways from left to right slightly but stays straight and tubular throughout.
The sound of the strong wind can be heard throughout the video and the short clip concludes with the non-supercell tornado heading away from the filmmaker and along the coast.