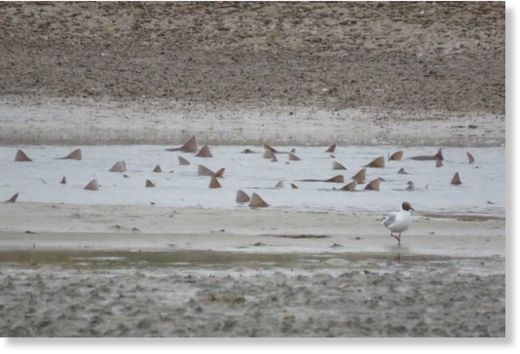 More than 50 sharks can be seen in this remarkable footage as they
swim around in just knee-deep water in Sussex.
The school of sharks - many of whom are 5ft in length - have been identified as smooth-hounds,
which are normally found in coastal waters.
These creatures were caught on camera by an RSPB warden at a nature reserve near Selsey.
Warden Peter Hughes said: "It was astonishing.
"There were just these huge fish everywhere in knee-deep water.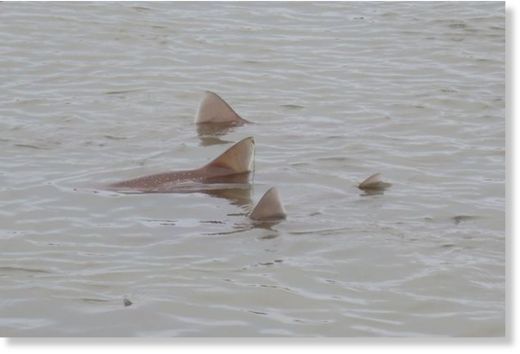 "We knew in time that Medmerry was going to be a great place for wildlife, but I don't think anyone expected this.
"We assume they were coming in to feed on the crabs and other marine life that have made their home at Medmerry."
In June, a few sharks had been spotted at Medmerry, and half a dozen were also spotted in nearby PSRB Pagnam Harbour, but the huge number was unprecedented.
Mr Hughes told the
Chichester Observer
: "We do not know if the spectacle is going to repeat itself.
"Those wanting to look for the sharks can view from the new footpaths around the perimeter of Medmerry.
"Anyone new to the area should pick up a trail map and get advice from the RSPB Pagham Harbour visitor centre at Sidlesham."