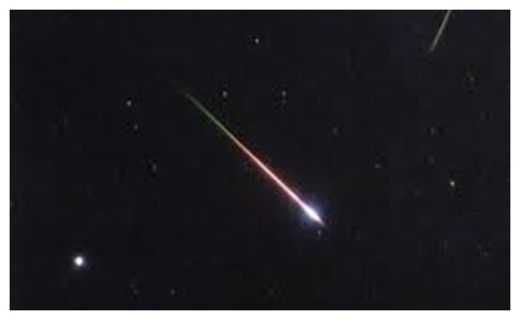 Vietnamese officials are cooperating with colleagues in Laos to identify what created a
streak of light in the sky and a big explosion sound
after that around the border area on Wednesday night.
As of Thursday afternoon, border guard forces still have not identified the cause of the phenomenon. An army representative has ruled out the possibility of an air crash. Vo Van Tuan, deputy chief commander of Vietnam's army, said there has been no report of any issue with a civil or military flight in the area at the time.
Tuan said a piece of space debris could have burned up, causing the light and the explosion. Locals spotted the strange light flashing at around 9 p.m., then something fell and exploded. Curiosity caused heavy traffic jams stretching two kilometers along a national highway in Ha Tinh Province. Dang Vu Tuan Son, head of the Vietnam Astronomy and Cosmology Association, told
Nguoi Lao Dong
(Laborer) newspaper that the item was more likely a meteor than space junk. Son said space junk is usually small and would not cause such a big explosion.
"But we have to find the debris to know exactly what it was."