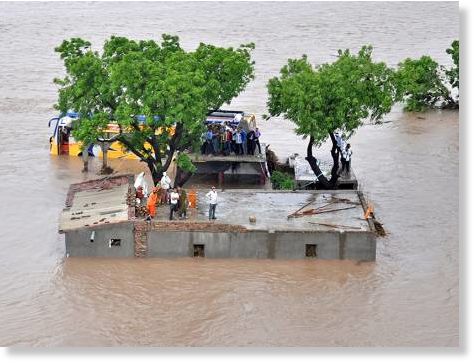 Authorities in India's Gujarat state have asked people to move to higher grounds as incessant monsoon rains have triggered floods and house collapses.
Heavy rains have been battering the worst-affected region, where more than 50 people have died in flood-related incidents.
Nearly 10,000 people have been moved to higher ground, including 1,000 who were airlifted to safety.
India regularly witnesses severe floods during the monsoon season.
But the ferocity of this year's monsoon in Gujarat has surprised many
, says the BBC Hindi's Ankur Jain in Ahmedabad, the main city in Gujarat.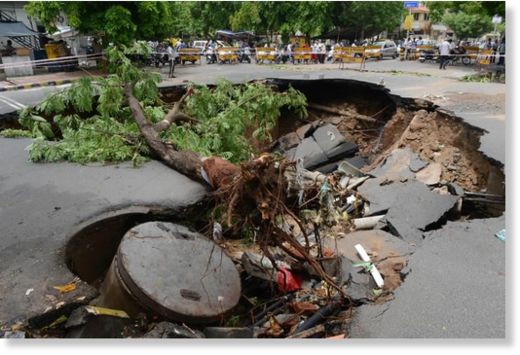 House collapses have been responsible for most of the deaths and the toll is likely to increase, our correspondent adds.
"The coastal district of Amreli was the worst affected, where 36 people succumbed to the flood fury," Gujarat's disaster control room said in a statement.
There have been reports of lions coming out of their habitat in the Gir forest in Junagadh - the only home to Asiatic lions - which has been hit by rains, our correspondent adds.
Indian air force helicopters have airlifted people stranded in a bus on a highway and low lying villages in the flood-hit districts.
India receives 80% of its annual rainfall during the monsoon between June and September.