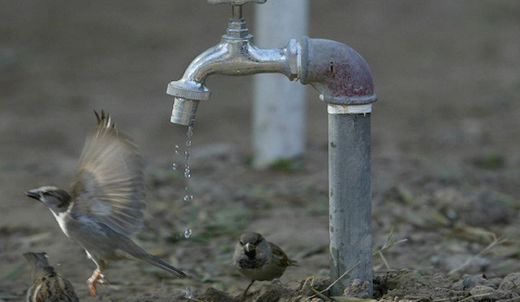 Police are warning for businesses and residents to start locking up their taps. California's drought has gotten so bad, people are stealing water.
Thieves busted the locks on the spigots at a popular Asian shopping center on Barber Lane in Milpitas, just to get their hands on what has become liquid gold.
Palo Alto resident Jason Zhur said he's shocked it has come this far. "But water's becoming more expensive than gas," he said.
Police say the thieves waited until the businesses were closed and returned in the middle of the night to steal their water — and lots of it.
Witnesses saw 3 or 4 water bandits prying open the small boxes that house the spigots. Then they filled up large containers with hundreds of gallons of water.
The businesses discovered the theft after the property owner noticed a much higher water bill and told them.
"It's an easy target," said shopper Sara Tang, "because no one is here at night after they're closed."
Many businesses here have surveillance cameras, but apparently they weren't a deterrent.
"I imagine it's come to that point because water rates are going up, everything is going up, now," said Zhur.
On June 1, water districts across the state began enforcing mandatory cutbacks on water consumption. Residents who don't comply risk steep fines.
So far, police haven't made any arrests in this case, but they are warning people to start locking up their spigots.
Hardware stores sell locks that screw on. They will prevent thieves from opening the spigot and stealing the water.
Watch video
here
.