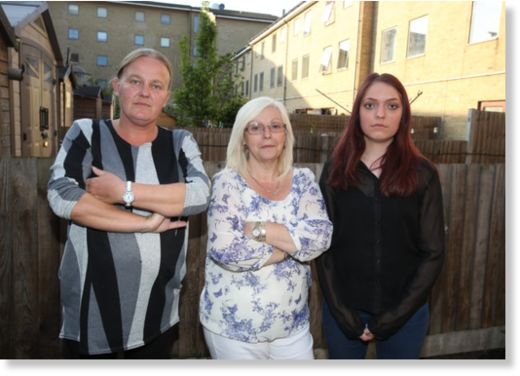 Pet left woman needing stitches in one of several attacks, neighbour claims
An "aggressive" cat has been terrorising residents and pets living in an Islington street for two years, neighbours have claimed.
The police, the RSPCA and a local councillor have all been called in to try and rectify the situation - but "ginger" as the animal is known in Shearling Way, Upper Holloway, is still leaving a group of neighbours in fear of using their gardens.
Residents on the Southern Housing estate have complained to the association several times, but despite being told the cat will be re-homed, only to find the vicious feline lurking in their garden ready to pounce just days later.
Lisa Lovelock, 42, called the police when her sister was attacked by the cat two weeks ago.

"It's been going on for two years, it attacks anything and everything,
" she said.
"It attacked a young child last month, it comes in your home and it attacks - we can't let our kids or our cats out, we can't have our windows and doors open.
"Two weeks ago it was attacking my cat and my sister went into the garden and it just jumped up and dug its claws into her hand.

"She had to go to hospital and have stitches."
Police attended after the attack which took place on the afternoon of May 3.
A spokesman from Islington police said: "We attended an address in Shearling Way following a complaint about a neighbours cat.
"Officers attended and spoke to both parties but there were no offences committed."
The police said it was difficult to prove an offence to be committed when a cat was involved as the pets were considered "free to roam".
A spokesman for Southern Housing said: "Southern Housing Group takes our residents' safety and security very seriously. We're aware of the situation at Parkside Place in Islington and we're currently working with the RSPCA and the residents concerned to resolve the issue."