A stray pit bull was caught on video by security cameras while savagely attacking people at a gas station in Thessaloniki, northern Greece.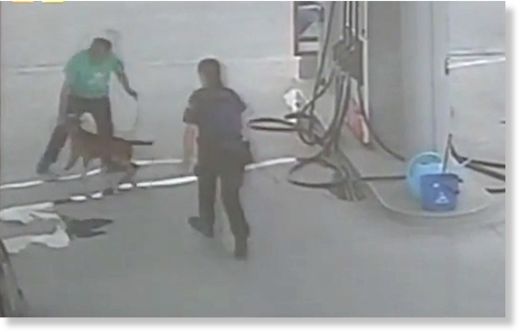 After the attack at Neo Rysio area in Thessaloniki nine people had to be taken to a local hospital. Among them was a 13-year-old minor, a firefighter and a policeman.
At first only six people were hurt after trying to stop the pit bull, however, they were not successful. Greek police officers were forced to intervene, but the crazed dog could not be stopped.
Finally the dog attacked a police officer, a firefighter and a man who attempted to help them and pry the dog off men.
Eventually a police officer shot the dog at the leg, causing it to run off towards the street where a passing fire department truck hit the pit bull and killed it.