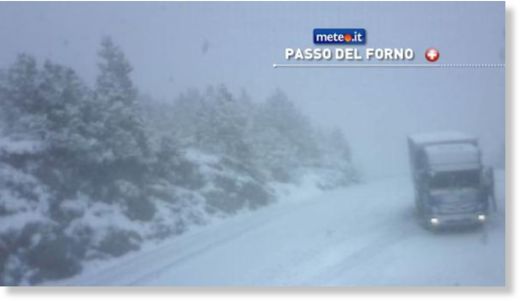 While the center and south of the peninsula is very sunny and warm, in the north it snows. Even for our latitude snow in late May is not common.
Spring snow in Alto Adige. On the A22 motorway on the Austrian border movement of vehicles partially restricted. Huge traffic jams and many accidents.
Snows from early in the morning at the Brenner Pass: as shown in the photo taken by the webcam Site A22 snow is creating heavy traffic disruption in both carriageways between Sterzing and the state border. Especially heavy vehicles proceeding slowly slowing down the entire flow of vehicles.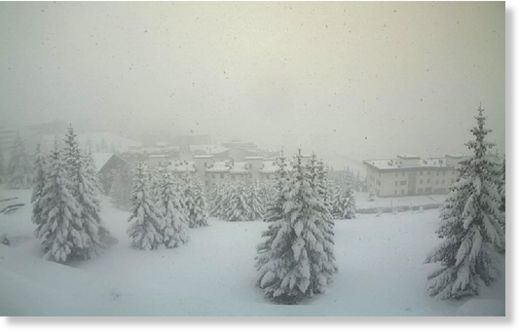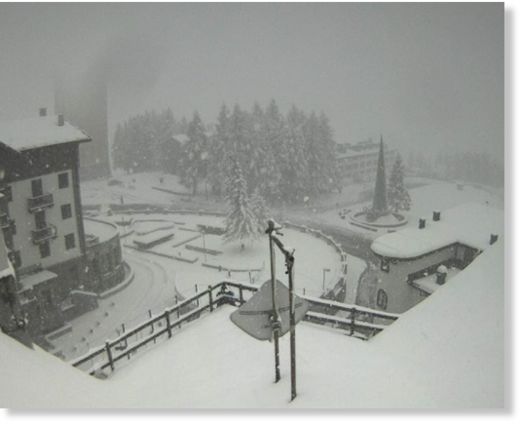 The disturbance has already created difficulties with falling snow in South Tyrol and the Brenner motorway. The major problems were reported between Sterzing and the crossing with Austria because of the snow that makes it particularly risky transit of heavy vehicles.
Thanks to Argiris Diamantis for
these
links