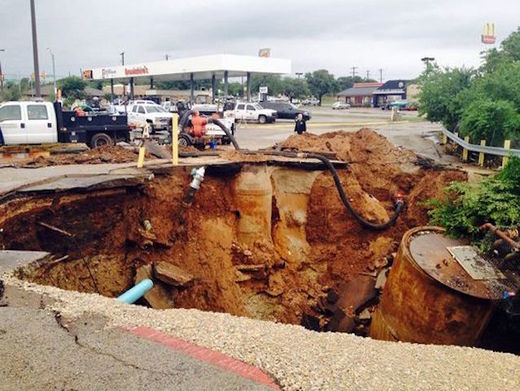 The dramatic scene unfolding in front of the Brookshire's supermarket in Granbury on Sunday is evidence of the power of water.
A large chunk of the parking lot along Morgan Street was washed away by flooding, leaving a deep, gaping hole in the pavement estimated at 40 feet across.
By Sunday afternoon, the Granbury City Council convened an emergency meeting at the site of the sinkhole/landslide to discuss the damage here and elsewhere.
Council member Rose Myers showed up with pizza for workers who had been at the scene through the night.