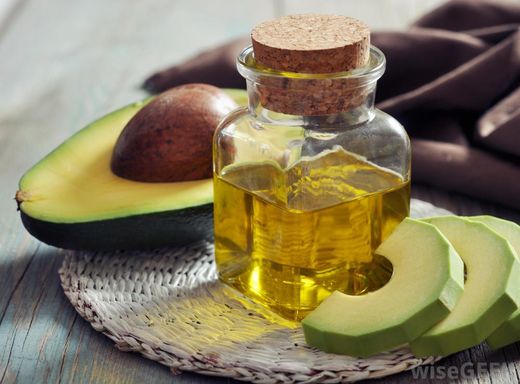 It doesn't take much digging to figure out that
most of the oils
we eat in this country are fantastically poor choices. There's the heavy processing to consider as well as the
GMO sourcing
, the
rancidity
, and dramatic omega fatty acid imbalance to name a few unsavory points. Sure, we make different choices in our own kitchens, but sometimes we find ourselves wishing we could recreate a certain taste in a Primal version of an old favorite recipe or just find a better flavor in one of our new favorite Primal meals. As a result, even the most Primally devout among us are on the lookout for the healthiest choices with the right practical adaptability. (And, oh yeah, good taste...) In the interest of relishing our food while respecting our bodies, we hunt down
lesser appreciated alternatives
. Plus, there's just something fun about undermining the status quo to support worthy culinary underdogs. One of the great "finds" of my Primal journey has undoubtedly been avocado oil - a little recognized healthy fat with big versatility.
Health benefits
Aside from the chip and guacamole spread,
avocado
just doesn't get the respect it deserves. Consider the fact that an avocado is
over 75% fat.
For a plant, this is a small and glorious miracle. What this fruit lacks in sweetness, it overachieves in satiety. But let's look at the fat breakdown.
From an omega standpoint, avocado oil gives you a nutritional profile similar to olive oil.
Nearly 70%
of avocado oil is
oleic acid
, a monounsaturated omega-9 fatty acid
. Aside from the significant monounsaturated content, avocado oil is about 16% saturated fatty acids and 14% polyunsaturated. The omega-6 to omega-3 ratio is about 13:1. While it's not an outstanding ratio, the PUFA content itself is small enough (14%) that we're only talking about a small portion of the total oil. In the grand scheme, it's as solid as olive oil, with arguably a better taste profile. To boot, the other benefits of avocado oil definitely compensate.
The fats aren't only healthy in and of themselves but make other nutrients, particularly
carotenoids
, in the avocado much more bioavailable.
Research has shown that avocado or avocado oil increased the absorption of carotenoids in a meal anywhere
from 2.6 times to 15.3 times
depending on carotenoid.
Speaking of micronutrients, an avocado itself has an
impressive nutritional breakdown
. A mere half of your average Hass avocado
offers goodies
such as
345 mg of potassium
(that's more than a banana),
185 μg of lutein/zeaxanthin per one-half fruit, 19.5 mg magnesium, 60 mg folate, 10 mg choline, 19 mg of glutathione, and 57 mg phytosterols including the potent lipid influencer beta-sitosterol.
With their high levels of
multiple antioxidants (e.g. polyphenols, proanthocyanidins, tocopherols, and carotenoids)
, avocados deserve accolades far beyond their usual attention, and
research shows
that avocado oil confer their nutritional health benefits.
Several studies conclude
that avocado consumption (again, which is mostly fat/oil) can support everything from good cardiovascular function to healthy aging, better eye health (likely because of enhanced lutein/carotenoid absorption) to easier weight loss (due to satiety),
healthier lipid profiles
(by lowering LDL and triglycerides) to lower risk for certain cancers (a potential result of glutathione and carotenoid benefits). Avocado oil has also shown benefit for the
control of metabolic disorder and liver function
.
And free radicals - they meet their match apparently when up against avocado oil. While antioxidants from plenty of other fruits and vegetables are known to neutralize free radicals,
research suggests
avocado oil's power might have an extra potent benefit in (unlike most other antioxidant sources) being able to enter mitochondria, our seats of
energy production
and key factors in aging trajectory.
And while we're on the subject of aging, avocado oil's polyhydroxylated fatty alcohols, have been
shown to reduce skin damage and inflammation
that result from
ultraviolet light exposure
. These unique lipid molecules in addition to avocado oil's effect on carotenoid absorption mean
potent protection
for the skin cell integrity and overall skin health.
Adaptability and taste
Avocado oil is pressed from the pulp of the fruit rather than the seed. Because of its particular fat ratios, extra virgin avocado oil has a high smoke point of 400°F (204°C). This makes it extremely adaptable in the kitchen for anything from sautéing to
stir-fry
, baking to salads.
Unlike the sometimes bitter taste and pungent scent of
olive oil
, avocado oil has a mild smell, a creamy texture and rich, lingering taste that's both naturally buttery and slightly nutty. (To my nose, the oil smells like a soft, ripe avocado with maybe a very faint hint of artichoke.) It's become my favorite oil
for fish
, grilled vegetables and a lot of salad recipes.
Because of the higher smoke point, you can use avocado oil in cooking
marinades as well as finishing sauces
. I know people who avoid all dairy and use this oil in lieu of butter (or even ghee) for most of their cooking. Oh, and I've also heard the mild, neutral taste and high monounsaturated profile make it the perfect oil
for Paleo mayo
... (wink).
And while I don't do much baking, I've heard from many who have come to appreciate avocado oil in recipes, particularly when they're not looking for the strong aroma that unrefined
coconut oil
inevitably adds.
The only "con" you could say is the relative rarity of avocado oil. While you may not find it in every mainstream grocery store in the Crisco aisle, many if not most co-ops as well as specialty or higher-end grocers carry it. There are also many online markets that offer avocado oil at a reasonable price - and (of course)
Primal Kitchen™ Mayo
from my favorite,
Thrive Market
.