New research finds that our gut bacteria linked with negative thinking - and supplementing probiotics can reduce negative thoughts.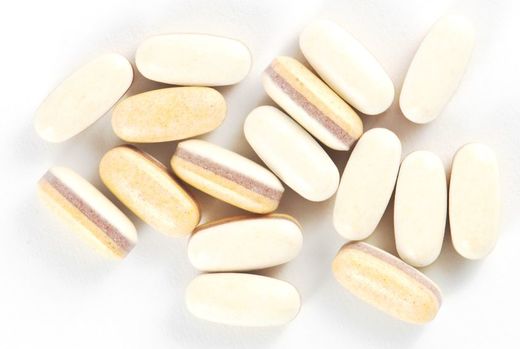 Negative thinking is defined as a spiraling of thinking that takes a person from one negative thought to the next. Often this is lightly attributed to getting up on the wrong side of the bed. But now we find it may also be a case of 'bad bugs'.
Could the little microbes teeming in our
gut
have anything to do with negative thinking? Surely not, you say smugly.
Think again.
Triple-blind study finds probiotics affect negative thoughts
Research from the Leiden Institute for Brain and Cognition in The Netherlands has determined that one's
gut bacteria
indeed will affect our negative thinking and cognitive state.
The research studied 40 healthy people for four weeks. The group was split into two groups. One group was given a
probiotic supplement
each day. The other group was given a placebo for the same period. This was a triple-blind study.
After the four weeks, the patients were tested for negative thinking and cognitive reactivity for moods of sadness. The researchers found a significant reduction in negative thinking among the probiotic group. They also had lower cognitive reactions to sadness compared with the placebo group.
The researchers concluded:
"These results provide the first evidence that the intake of probiotics may help reduce negative thoughts associated with sad mood."
The probiotic species used in the formula were:
Lactobacillus acidophilus
, Bifidobacterium bifidum, Bifidobacterium lactis, Lactobacillus brevis, Lactobacillus casei, Lactococcus lactis and Lactobacillus salivarius.
What is Cognitive Reactivity to Sadness?
The notion of cognitive reactivity was developed as part of cognitive behavior therapy - which serves to investigate the source of a person's depression. Reductions in negative thinking have been associated with decreased
depression symptoms
.
The therapy method has found that negative thinking often helps prevent a depressed person from improving. Negative thinking doesn't necessary produce
depression
, however.
Research from Leiden University has studied this element of cognitive reactivity to sad moods along with depression. A questionnaire protocol developed at Leiden - called the Leiden Index of Depression Sensitivity (LEIDS) - has been found to help determine to what degree a person's negative thinking leads to an increase in depressed thoughts.
In a study led by Dr. Willem Van der Does at Leiden University, 198 people answered a questionnaire that tested for the LEIDS index. They did not find that depression and cognitive dysfunction were linked to cognitive reactivity. But they found the LEIDS index does adequately measure one's cognitive reactivity.
In other words, one may certainly get into a funk with negative thinking, yet not fall into clinical depression. But negative thinking may certainly help prevent a person with clinical depression from rising above it.
Certainly it is not logical to deny there is a
spiritual component
involved in depression. But negative thinking can help spiral one into a further state of hopelessness. And certainly there is hope.
Probiotics and the Gut-Brain axis
In terms of mechanism, the fact that probiotics can affect our
gut-brain axis
has been found in other research. The vagus nerve bridges the brain with the heart and the digestive tract. It stimulates parasympathetic activities that result in a steady heart beat and intestinal peristalsis - the rhythmic motion of the intestines that help our food become digested. The vagus nerve affects many other physiological events, but these two provide a clear avenue for probiotics. Because probiotics produce numerous signaling biochemicals that communicate with our
brain, immune system
and digestive tract.
In other words, our intestinal bacteria are not just sitting there, fermenting our foods. They are living organisms that communicate with each other and communicate with our body - their host.
Yes, unlike humanity's treatment of our host - the earth - our intestinal probiotics care for their host, and want it to stay healthy. So their biochemistry helps balance our body's neurotransmitters and immunity.
Yes, finding that probiotics can directly affect negative thinking is exciting. But it is not unexpected for those of us who have continued to be amazed at the intelligence of these tiny living organisms.
Learn how probiotics can fight many diseases.
REFERENCES:
Steenbergen L, Sellaro R, van Hemert S, Bosch JA, Colzato LS.
A randomized controlled trial to test the effect of multispecies probiotics on cognitive reactivity to sad mood.
Brain Behav Immun. 2015 Apr 7. pii: S0889-1591(15)00088-4.
Jarrett RB, Minhajuddin A, Borman PD, Dunlap L, Segal ZV, Kidner CL, Friedman ES, Thase ME.
Cognitive reactivity, dysfunctional attitudes, and depressive relapse and recurrence in cognitive therapy responders.
Behav Res Ther. 2012 May;50(5):280-6. doi: 10.1016/j.brat.2012.01.008.
Van der Does W. Cognitive reactivity to sad mood: structure and validity of a new measure. Behav Res Ther. 2002 Jan;40(1):105-20.