All the passengers escaped before the vehicle was swept away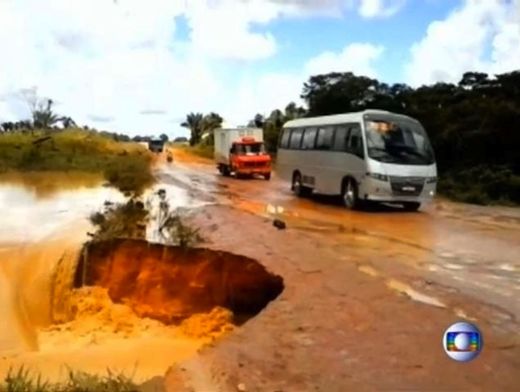 Dramatic video of a Brazilian passenger bus being swallowed by a sinkhole and spit out into a nearby river is going viral across the web.
The incident happened in the state of Para in northern Brazil during recent flooding. Luckily, all the passengers of the bus escaped before the vehicle was swept away, according to the BBC.
The bus became stuck on the road near the cities of Itaituba and Ruropolis, leading all the passengers to evacuate. The ground gave out soon after and the bus was carried down the nearby river.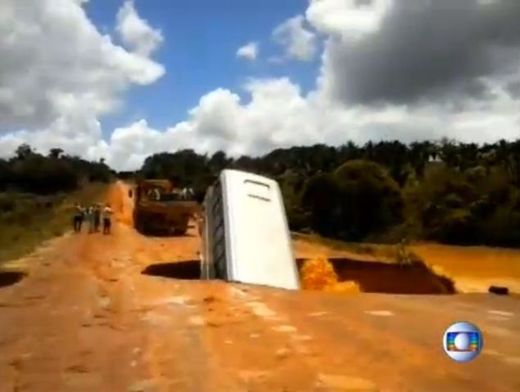 The video comes on the heels of a bus crash in Brazil that
killed 54 people earlier this month
. That bus plunged nearly 400 metres down the steep slope of mountain near the city of Joinville, about 950 kilometres southwest of Rio de Janeiro.
With files from The Canadian Press