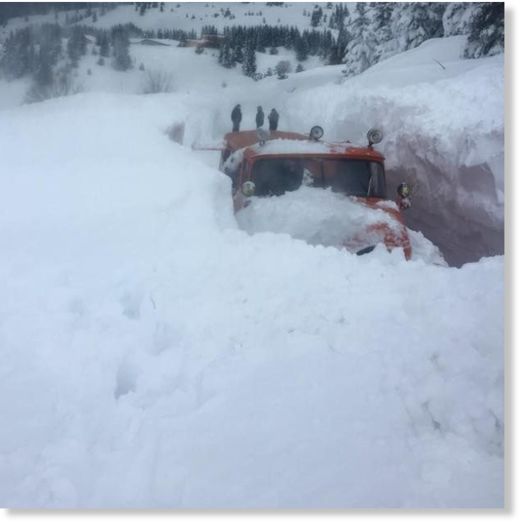 A man froze to death in Kardzhali and 40 people were stranded on Belmeken 3-meter drifts.
Third day continues with disastrous conditions after heavy snowfall.
Rescuers found frozen to a bus stop 65-year-old Sabahattin Azis of Krumovgrad Gorna tower, BNR reported.
The man came out of his home on Friday night, when the abundant snowfall began. After not returning the next day, neighbors organized a search in the area, but because of the deep drifts failed to find him. The man's body was found today in a clearing in the road.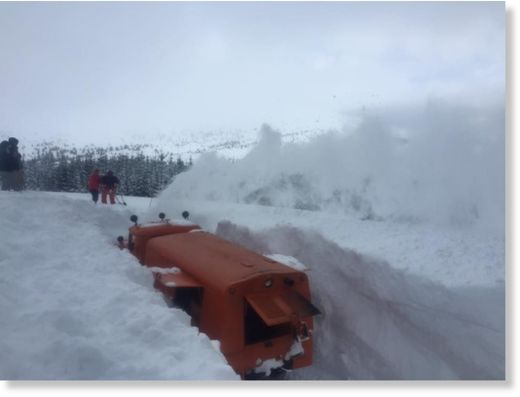 Huge drifts in Belmeken
Rescuers have pulled a trapped bus with 25 English tourists near Velingrad and 40 car racers are overwhelmed by nearly 3-meters (10 feet) of snow in Belmeken.
The alpine base is absolutely inaccessible, sometimes drifts reach
five meters (16 feet)
.
Distress in a number of municipalities
Over 30 people called for help last night in Kardzhali, mainly for fallen trees and sick people.
The most critical situation is in the municipality of Ardino, where food is declining. The roads there are closed and there is no electricity.
No electricity, no water
Rescue teams are ready to supply with food, water and medicines to destitute villages.
A State of emergency was declared in the Municipality of Obshtina Mineralni in Haskovo region, announced the regional administration.
The majority of the municipality is still without electricity and water.
In the municipality Stambolovo, the majority of villages are without electricity and water.

The situation in Smolyan, Kardzhali, Pazardzhik and Lucky also remains dire. State of emergency declared in Yakoruda.
Thanks to Argiris Diamantis for
this link