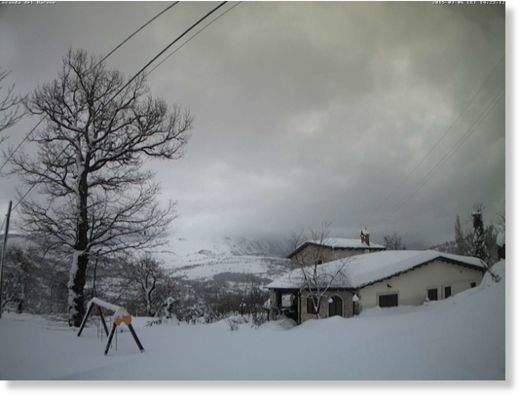 Italian website says "yes," but official measurements are needed.
"The latest updates of the dramatic situation that occurred in Abruzzo and Molise are clear," says this Italian website. "But official measurements are needed!"
In Capracotta, Isernia, more than 2 meters of snow fell in 24 hours, compared to the historical 193 cm in 24 hours measured in 1921 in Silver Lake, Colorado.
The Capracotta phenomenon occurred between yesterday afternoon and tonight,
so with a duration of just 16-17 hours, it could set a real world record of intensity!
The area of ​​Roccacaramanico may have also surpassed that number, and in the area of ​​Passo San Leonardo, snowfall should have exceeded the limit of two meters in 24 hours.
Dear friends of weather news in Abruzzo, if you want to get hold of the official world record for snowfall in 24 hours, it takes official data on measurements of snow, issued by some statutory body, or measurements made and documented in person through photos."
Note: I don't quite understand how two meters of snow in any way surpasses 193 cm, but the Google translation may leave a lot to be desired. (Don't know what I was thinking when I wrote that part of the note. Obviously, I WASN'T thinking.) One other problem is that Google translates the word "metres" to "feet," which is way, way off. A meter is 39 inches, whereas a foot is only 12 inches.
Thanks to H.B. Schmidt for
this link