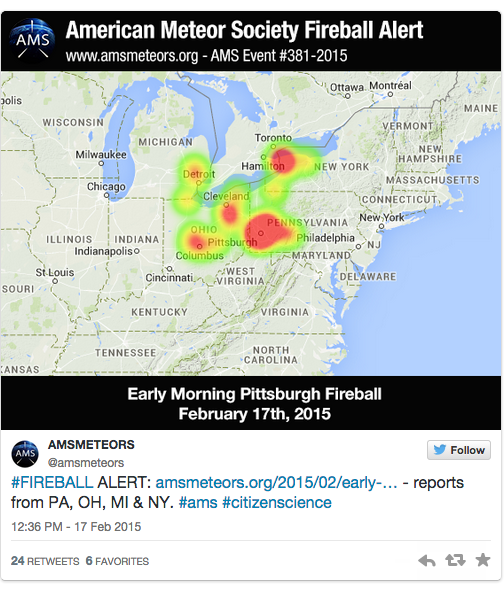 Anyone awake and looking skyward early Wednesday morning in the Pittsburgh area got a surprise.
A bright fireball was reported by more than 30 people and captured by NASA cameras,
according to the American Meteor Society,
which records such sightings.
The meteor was seen at 4:45 a.m. from parts of Pennsylvania, Ohio and New York,
according to a NASA blog.
The bright fireball was seen on NASA cameras and posted to YouTube by the meteor society. The video below comes from the Allegheny Observatory near Pittsburgh, the NASA blog says.
The Lehigh Valley area
got a view of a bright meteor less than two months ago.
Anyone who sees a fireball can report it to the American Meteor Society
on the nonprofit group's website.