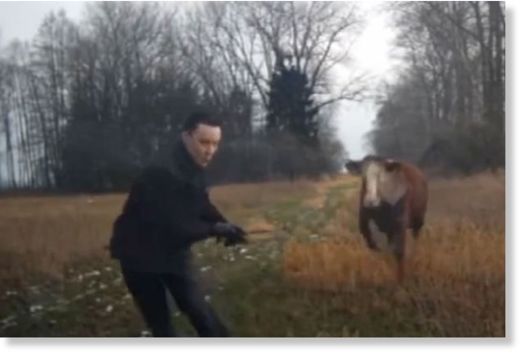 This is the heart-stopping moment a runaway cow charged at a police officer and nearly trampled him.
Police were responding to a call about an escaped cow near the city of Jaromer, Czech Republic and this patrol car footage shows the moment an officer approached the angry animal.
What happened next is really scary, as the cow bows its head and runs at the officer.
The enormous animal even leaps on top of the patrol car and smashes the windscreen.
A time stamp on the video indicates that the attack happened on February 2nd at around 11am.
The officer was reportedly unharmed and the cow was returned to its owner with help of the local fire department.