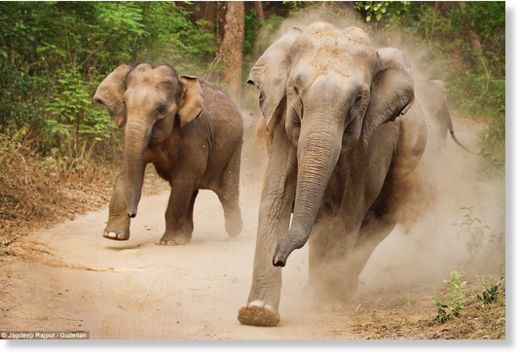 For the first time, an employee of the state forest department was killed in an elephant attack in the state. On Tuesday late evening, Bharat Singh Chaudhary, a 49-year-old forester, was killed by a female leopard at Kolhu in Kotri area of the forest division.
Anil Dutt, principal chief conservator of forests, (wildlife) told TOI, "It is for the first time that a forest employee has been killed by an elephant in the state. During Monsoon last year, one daily wager of the department was killed by a leopard. In this particular case, the surprise factor made the elephant to charge at the employee. At the turn of the road, he came in contact with female elephant which got shocked with his presence. Both elephants and bears kill people due to the surprise element."
According to Nitishmani Tripathi, divisional forest officer of Lansdowne forest division, Bharat Singh was walking to his quarters from Kotri area to Kolhu section which is just one km away. Another employee was few meters behind him. It had become foggy by that time. Chaudhary heard the sounds of the elephant and held back for some time.
After being assured that animal must have crossed over, he moved ahead. But the female elephant which was very much present there
became insecure and attacked him.