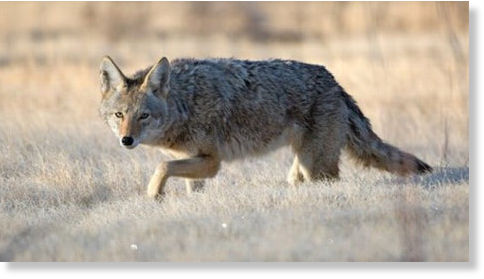 Police and wildlife experts in Westchester and Putnam counties say sightings of coyotes -- and increasingly aggressive conflicts -- are on the rise.
Dean Renzi, a bow hunter from Yonkers, said, "The population has definitely grown. I've seen them in just about every location I've hunted. Both Westchester and Putnam counties have large populations."
Renzi, who hunts deer for food in the area, said, "I've heard (coyote) packs howling while on (deer) stand, which is a strong indicator that numbers are flourishing. I think the population has grown, because not many people hunt, or trap for them."
A 6-year-old Rye girl was attacked in her front yard by a pair of coyotes in June 2010. She got bites on her shoulder, thigh and ear as well as scratches on her back. Her mother scared the coyotes off. The girl was treated and released from a local hospital. Two months earlier, a 10-year-old toy poodle was attacked and killed by coyotes in Rye.
In March 2014, a Rockland County woman had to be vaccinated against rabies after a coyote stalked and then attacked her dog and her. Orangetown police killed the coyote which tested positive for rabies.
In November 2014,
Village of Mamaroneck police shot
and killed a coyote because it was acting aggressive. No one was attacked or injured, however.
Most recently, officials in New Castle and Greenburgh have issued warnings about coyotes, and are starting to develop plans and policies to curtail them.
Residents of the Crest neighborhood in the town of Greenburgh have complained about many more cats disappearing in recent months.
Greenburgh Supervisor Paul Feiner said, "Some residents have contacted me recently to express concern about coyotes on or near their property. ... In recent years there have been more coyote sightings in our town."
The coyote population has been rising 5 to 10 percent annually, according to state wildlife experts. The most specific solution they offer is to eliminate a coyote's food source. Don't place dog or cat food outside. Keep all trash in sealed containers and make it inaccessible to all wild animals. Finally, clean up any fallen fruit and bird seed.
"They tend to move more when it's cold, because they need the calories,'' Renzi said. "They say the best temperature to hunt them is 20 to 50 degrees."