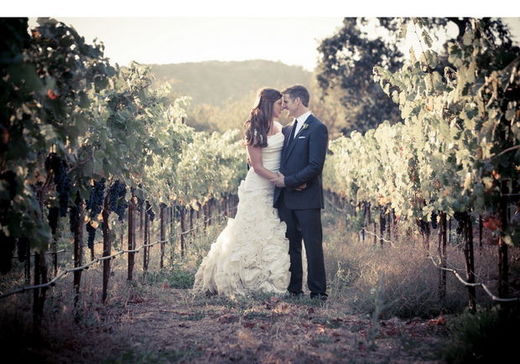 Brittany Maynard dies 'as she intended,' agency says
Brittany Maynard,
the terminally ill 29-year-old who said she moved to Oregon to use the Death with Dignity Act
, has died, a nonprofit group working with the family
confirmed Sunday.
Maynard died Saturday in her home in Portland, according to a statement from the agency.
"
She died as she intended - peacefully in her bedroom, in the arms of her loved ones
," the statement reads.
Compassion & Choices also
posted Maynard's obituary
, which listed her husband, mother and step-father among surviving family.
People Magazine reported
that Maynard took her own life Saturday after posting a final farewell message on Facebook.
"
Goodbye to all my dear friends and family that I love. Today is the day I have chosen to pass away with dignity in the face of my terminal illness, this terrible brain cancer that has taken so much from me ... but would have taken so much more
," Maynard wrote in her final Facebook post.
Friends and family members began posting messages about her death Sunday that were first reported by
The Oregonian
.
Maynard was diagnosed with a grade four glioblastoma -- a highly malignant and aggressive form of brain tumor -- and was told in the spring that she has six months to live. She moved to Portland from California this summer with her husband, Dan Diaz, and mother, Debbie Ziegler.
Summer Holmes-Phillips and her sister, Erica Holmes-Kremitzki, posted on their Facebook page that their "aunt, uncle, and Dan" had said goodbye to Brittany.
"She will live on in our hearts and I will continue to share her message, just as I promised her I would," posted Holmes-Kremitzki. "Fly with the angels, Brittany. I know you'll watch over us all."
She also posted that Maynard was not set on dying on Nov. 1, "but as her condition worsened and the tumor took over control, it became increasingly more difficult for her to function. One comfort is that she was able to make the choice to end her suffering before she was unable to function at all. That's what SHE wanted."
Compassion & Choices
, the nonprofit working with Maynard and her family, posted a full obituary Sunday night. Spokesman Sean Crowley said earlier in the afternoon that Maynard "is educating a whole new generation on this issue. She is the most natural spokesperson I have ever heard in my life. The clarity of her message is amazing. She is getting people to consider this issue who haven't thought of it before. She's a teacher by trade and, she's teaching the world."
He said Compassion & Choices will make a statement Sunday or Monday.
In an interview with
People
earlier this month, Maynard indicated she would end her life on Nov. 1. In a new video released last week, she suggests she's postponed that decision.
"If Nov. 2 comes along and I've passed, I hope my family is still proud of me and the choices I've made," she said. "If Nov. 2 comes along and I'm still alive, I know that we'll still be moving forward as a family out of love for each other, and that decision will come later."