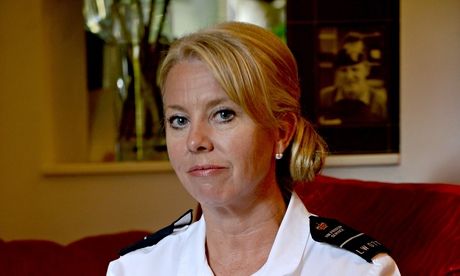 Tory MP Gavin Williamson attacks 'arrogant, high-handed' attitude to those raising concerns about safety and violence
Whistleblowers in the Prison Service are being threatened with dismissal for raising serious concerns about their ability to keep inmates safe and their fears over soaring levels of violence.
The attempts to silence staff have been condemned by a Conservative member of parliament, who was approached in confidence by a number of officers working at a prison in his constituency during the summer with details of how staffing shortages were causing concerns over safety.
The MP, Gavin Williamson, said the "arrogant, high-handed" attitude to those raising legitimate concerns risked creating another scandal in the public sector on the scale of the Mid Staffordshire affair in the NHS. After the MP was approached an officer was singled out by the prison service and has been served a disciplinary notice which could end with his dismissal.
Williamson told the
Guardian
: "It's a totally disgraceful situation and goes against everything that we want to be seeing within the public sector, where whistleblowing needs to be encouraged when the concerns of those working within the system are not being addressed internally."
Officers are facing dismissal after raising concerns about the high levels of violence within prisons, their fears for their own safety and that of inmates, and predicting that short staffing will lead to more rioting.
In HMP Lewes Kim Lennon is fighting for her job after raising her worries about the safety of her and her colleagues in the local newspaper in August.
Allegations of a crackdown on whistleblowers follow an investigation by the
Guardian
which revealed that a distinct patterns of failings was contributing to more than six
suicides of prisoners a month
on average. Between January last year and 2 October this year, 134 inmates took their own lives - three on one day in September 2014.
The shadow justice secretary, Sadiq Khan, has
urged ministers to launch an urgent inquiry
into the rising rate of suicides in prisons.
"Time and again the chief inspector has warned that staff shortages and overcrowding are the underlying causes of violence and deaths. Yet ministers have their fingers in their ears, and carry on denying there's a prisons crisis," he said.
The allegations come ahead of the chief inspector of prisons' annual report. The report, due out on Tuesday, will give a detailed examination of the state of prisons in England and Wales.
Williamson said he was approached by prison officers from HMP Featherstone in his constituency of South Staffordshire who brought their concerns about the rising levels of violence, their anger that inmates were not being brought to justice for attacks against staff and how short staffing was affecting safety.
He took these points to the prisons' minister and the Ministry of Justice.
But the Tory MP later discovered that an officer from the prison had been singled out and served with a disciplinary notice, saying he had brought the service into disrepute.
"They are taking an arrogant and high-handed attitude towards pursuing prison officers who have raised issues they are concerned about perfectly legitimately either through their MP or through other means," said Williamson.
"The right for people to whistleblow must always be there. We have seen what happened in Mid Staffs hospital and we don't want a repeat of that. I fear that that is the route the prison service seems to be going down. If people aren't able to speak up and say this is wrong, then the public services will be weaker for that."
Lennon, an officer from HMP Lewes, gave an interview to her local paper about the deteriorating safety within the prison after raising her concerns internally but being ignored - sources close to her case said. She warned that serving officers were concerned that staff shortages within the prison were sparking increased levels of violence, that she feared an attack on officers was imminent, that staff cuts were fuelling the increase in violence and there were not enough staff to look after prisoners properly.
Lennon
told the Argus
: "We've not got enough staff to look after prisoners properly. They are becoming extremely frustrated and frontline officers are in danger. Staff are doing more jobs than ever before and there's fewer of us."
After Lennon spoke out a senior officer was attacked at Lewes by three prisoners and required hospital treatment.
But
Lennon was later sent a letter by the then prison governor, Nigel Foote, informing her she was to be disciplined for "failing to meet the standards of behaviour expected of staff". She now faces dismissal.
A few days later Foote quit his post as governor of the prison with no explanation.
Paul Laxton, former deputy governor at Lewes, said there was
a climate of fear within the prison system
. "People are chained to their desks because of the workload and they don't want to put their heads over the parapet.
"
They are trying to sack Kim, to make an example of her in order to show others that they have to keep their mouths shut.
The senior civil servants will do what Chris Grayling wants, but there is also a culture at senior civil service level that people should be seen and not heard, you should sing the company song, constructive dissent is not wanted."
A Ministry of Justice spokesperson said: "Any concerns raised by staff members are taken extremely seriously. The department has a policy which encourages staff to raise concerns to nominated officials or the confidential wrongdoing hotline."