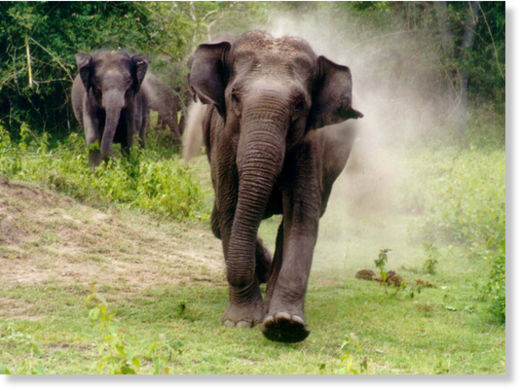 A 40-year-old woman was trampled to death by an elephant near Madukkarai in Coimbatore district on Wednesday.
According to police, the woman, S Nagamani from Ayyarthottam area in Madukkarai,
was in a grove near the village collecting herbs in the evening when the elephant attacked her.
"Nagamani did not notice the elephant approaching her until it was too late," said a police officer. She raised an alarm and tried to flee from there but was trampled by the elephant. Villagers, who rushed to the grove on hearing her cries, chased the elephant away. They admitted her at the hospital but doctors declared her brought dead.
This is the second death by an elephant attack in Coimbatore district this month
. On September 11, a tribesman was attacked and killed by a tusker at Palamalai near Periyanaickenpalayam while he was walking through the reserve forest area.
In another incident, an elephant herd entered a residential area in Valparai and ransacked homes in the wee hours of the day. Officials said the herd of about six elephants, entered residential area near Neerar reservoir. Panicked residents rushed out of their houses and took refuge in safer places. The herd roamed around the area for the next three hours and moved to the neighbouring Pathambadi where they damaged houses. The elephants searched for rice and other food items. "They thrust the trunks through the windows and searched for food. In their effort, they damaged the walls and roofs caved in," said a forest official.