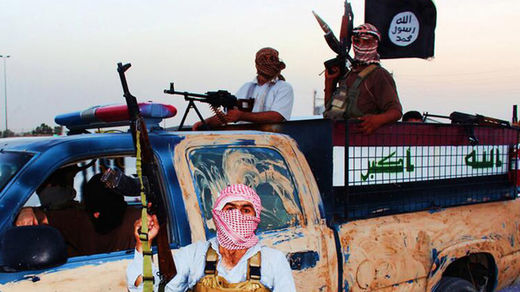 A senior European Union official has
revealed that some EU member states have purchased oil from ISIL Takfiri militants despite their rhetoric against the group
.
In a briefing to the European Parliament Foreign Affairs Committee, EU Ambassador to Iraq Jana Hybas-kova said some European countries have purchased crude from the ISIL.
She, however, refused to disclose any names despite pressure by some Parliament members to do so.
The EU official also
warned against any support by the West for separatist Kurdish groups who, she said, would destabilize the Middle East.
Earlier reports accused Turkey of buying and transporting oil from both the ISIL and Qaeda-linked Nusra Front.
According to the reports, Western intelligence agencies could track ISIL oil shipments as they moved across Iraq and Turkey.
ISIL reportedly controls eleven oil fields in northern Iraq as well as Syria's Raqqa province.
US intelligence officials
estimate that the Takfiri militants earn more than USD 3 million a day from oil profit, theft, human trafficking and ransom. They say the militants sell oil and other products via established networks in Turkey, Jordan and Iraq's Kurdistan region. Turkey has denied reports of involvement in ISIL's oil smuggling operations.