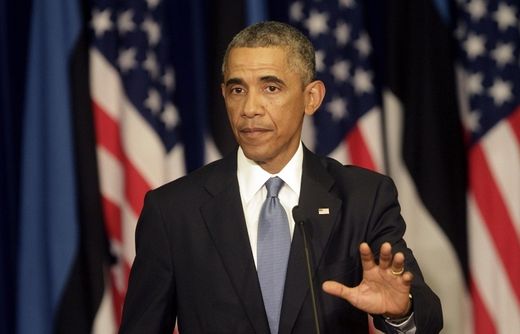 The presence of Russian troops in Ukraine is beyond doubt, President Barack Obama said in Tallinn Concert Hall Nordea.
"Russian troops on the territory of Ukraine are not a humanitarian or peacekeeping mission," he said. According to him, "these are the facts that can be proved," and "they cannot be questioned."
A representative of the American Foreign Ministry Jen Psaki said that the United States Department of State had no independent evidence that the Russian troops crossed the border of Ukraine.