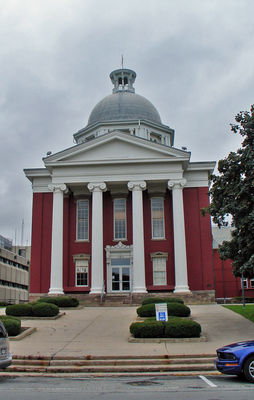 A flea infestation forced a courthouse in western New York state to shut its doors for the second straight day on Tuesday, officials said.
The Orleans County Courthouse in Albion, about 34 miles northwest of Rochester, is airing out after being flea bombed in recent days, said county spokesman Chuck Nesbitt.
"There needs to be a period of ventilation prior to re-occupation," Nisbett said.
It was unclear how the courthouse became overrun by fleas, Nisbett said. The problem was first reported late last week, according to local media.
Flea poison fumes would likely clear by Wednesday morning, making it safe to use the building again, Nesbitt said, noting that the final decision on when to reopen lay with court officials.
A statement on the New York courts website said that Orleans County Court matters scheduled during the closure would be diverted to a nearby Village of Albion office building. Court officials did not return calls on Tuesday.
(Editing by Scott Malone and David Gregorio)
Source: Reuters