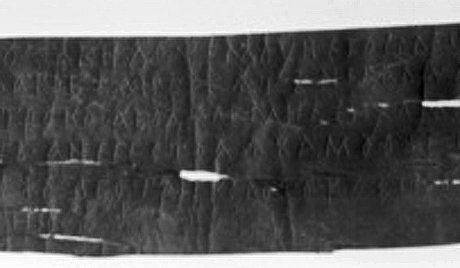 Archeologists have unearthed six ancient Russian birch-bark texts in the historical part of Vekliky Novgorod in northwestern Russia in less than a month.
"On June 2, two birch-barks were found in the 14-century cultural layer during excavations in Bolshaya Moskovskaya Street. And four more 'letters from the past' were discovered there later," a spokesman for the Novgorod Archeological Expedition told reporters.
The findings, all of them fragments of larger texts, apparently business records, are being studied by linguists.
More than a thousand ancient birch-bark texts have been found in Veliky Novgorod over more than 60 years of archeological excavations in that ancient Russian city.