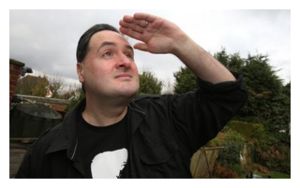 A stargazer has described spotting "huge green fireball" in the sky over Epping as a meteor flew close to the earth.
Daniel Bagan-Jones, 45, was travelling in a car with his wife in High Street, Epping, at 6:30pm on Saturday when the object caught his eye.
He said: "It was like a bright green slash, like a fireball.
"My immediate thought was that it was a firework only it was coming down instead of going up before burning out completely - that's when we realised it was a meteor.
"Seeing one on our way to Tesco was unexpected - anyone going down the M11 would have seen it - my wife thought it was the end of the world.
"I'm interested in astronomy so I checked online and noticed that others had seen the same."
It transpired that there had also been various sightings across the country, including Norfolk, Plymouth, Cheshire, Bristol and Cardiff.
The fireball was classified as "sporadic" as it didn't belong to any known meteor shower. The meteor traveled at a speed of 16.3 km per second and started to burn up in the atmosphere at an altitude of 86.3km. The full event lasted 4.4 seconds and the meteor covered distance of 47.7km within the earth's atmosphere.