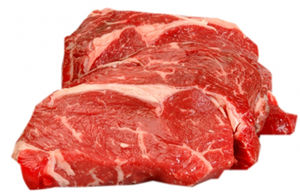 Carnivores, brace yourselves: The cost of steaks will skyrocket this year, and as a result, you'll probably see more restaurants serving up nose-to-tail and root-to-stalk culinary creations. But hold your taste buds - there are a number of other food trends that will shake up your senses if not your sensibilities.
Food trends on the menu for 2014:
How much is the beef?
The rising cost of a good piece of meat may have you thinking twice about buying one in the grocery store or ordering one in a restaurant. Beef prices have been steering higher for many months, and will probably continue to do so as supplies decline and demand stays constant or even moves lower.
The U.S. Department of Agriculture recently reported that beef prices were at record highs, while U.S. herds are at a 60-year low and not likely to improve anytime soon. In the most recent cattle inventory, released a year ago, the USDA reported there were 89.3 million head of cattle on U.S. farms and ranches as of Jan. 1, 2012. That was the lowest January inventory of cattle and calves since 1952, when the stock stood at 88.1 million, and it was well off the 94 million on farms in 2010. It's expected to be lower yet when the latest numbers come out Jan. 31.
Drought throughout major cattle farms and ranches in California, Texas and Kansas, among other areas, has forced ranchers to cull their herds. And once drought has destroyed pastures, it takes a few years to get them back in shape. Meanwhile, growing demand for exports to Japan, Hong Kong and Mexico are taking a bite out of U.S. inventories.
In December, ground beef was at $3.46 a pound, up considerably from $3.08 a year earlier, according to the Bureau of Labor Statistics.
Tuna too?
Expect prices to continue to bloat on bluefin tuna as well. The bluefin is on the verge of extinction. And the only way to curb the overfishing that's choking the species is to put laws in place that will stop it. Should that happen - and plenty of scientists and environmental groups have long been calling for such measures - then the prices you see today will look like bargains.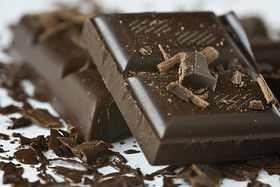 Chocolate mess
Prices for cocoa, that key ingredient in chocolate, have smashed 28-month highs and are on track to continue the upward trend as demand for the bean grows and stockpiles dwindle. The emerging chocolate-addiction markets in India, China, Russia and elsewhere are part of the reason for the growing imbalance between supply and demand. And you know what that means: Higher prices for all chocolate, ranging from premium delights to compound chocolate, a less expensive chocolate in which cocoa butter is replaced with vegetable and tropical fats. Expect your favorite mole dishes to be steeper too.
But if the markets price you out of your daily dose of bonbons, there's help on the way. Crest is rolling out a "whole new world of deliciousness for toothbrushes everywhere": Mint-chocolate-flavored paste for your morning brush. Really.
Chefs also farm
Planting rooftop gardens and locally sourcing ingredients? That's so last year. Now, some forward-thinking chefs are doing their own farming. Trellis Restaurant's Brian Scheehser in Kirkland, Wash., cultivates his own vegetables on a 10-acre "garden." He even cans his vegetables and tomato puree that he sells at a nearby farmer's market. This year, locally sourced ingredients will take on a whole new meaning.
Nose and tail?
Foodies already know that in chefspeak, nose-to-tail and root-to-stalk refers to how they reduce food waste by creating some culinary delights out of what we think of as scraps of the entire animal or plant. That's one reason you see a lot of pork belly appetizers and candied fennel stalk in salads these days. Expect more of it. At Girl and the Goat in Chicago, you can find wood-oven roasted pig face, with tongue, on the menu. And on the West Coast, San Francisco Chronicle food writer Tara Duggan offers 65 recipes in her new book, "Root to Stalk Cooking: The Art of Using the Whole Vegetable," including radish stalk salad, beet-greens strata and asparagus stock.
Cr
onuts everywhere
New York baker Dominique Ansel's fusion of a croissant and donut put New York City into a frosted, deep-fried frenzy. Good thing he trademarked it, because it's popping up everywhere, less than a year after its launch. The copycats are creating their own variations, and some are even coming up with knock-off hybrid names. Red, the Steakhouse in Boca Raton, Fla., and Miami has the "kronut kruller," while the Swiss Pastry Shop in Fort Worth, Texas, has a Nutella-stuffed "doissant" that is baked rather than fried. The Cake Hog in Atlanta takes email orders for a brandied peach "doughssant."
Indie foods go mainstream
Used to be you could only find Bee's Needs honey at the Sag Harbor Farmer's Market on Long Island, N.Y., or at the Green Thumb in Water Mill. And how often did you get out there? Now you can order Beekeeper Mary Woltz's home-spun honey or, say, Mess Hall & Co.'s tart cocktail cherries - usually only available at specialty grocers - online from indie food aggregators like Mouth.com. Mouth Foods Inc., which late last year raised $1.5 million in Series A funding, is one of a growing group of indie food purveyors who scour the U.S. for artisan, small batch, handmade, organic and gluten-free specialty products that it buys in bulk and sells online.
From mixology to the basics
Bartenders from New York to London to Minorca, Spain, are making what's old new again. They're going back to the basics, with minimalist cocktails and classic recipes masterfully executed. No, molecular mixology isn't going away, but you'll see bartenders perfecting timeless recipes like martinis, Manhattans and old-fashioneds with premium spirits and precise measurements. The jigger is back.
The spirits to watch: Bourbon, Irish whiskey and tequila. Also keep an eye out for homemade creations bottled in-house using locally sourced products, of course. According to the National Restaurant Association, the five top alcohol and cocktail trends will be more micro-distilled and artisan spirits, locally produced beer, wine and spirits on-site, barrel-aged drinks, culinary cocktails that include savory and fresh ingredients, and signature cocktails by region.
You'll also see robot bartenders, which are actually vending-like machines that dispense your drinks when the bar is packed, and wine vending machines that have figured out how to open a bottle of wine without letting oxygen in. That means you'll be able to find better wines by the glass at your favorite drinking establishment