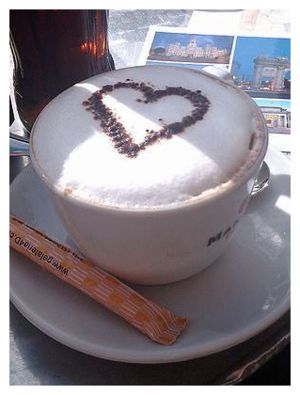 A man tried to break into a couple's apartment in northern Sweden recently, but got a welcoming surprise. The owner, after making a citizen's arrest, offered him a cup of coffee.
Tomas Holmberg and his wife were sleeping in their home when a noise from the balcony awoke them at 1 a.m. Holmberg immediately ran to the balcony and flung open the door, to find the would-be burglar.
He immediately overpowered the 21-year-old and took him inside.
While awaiting the arrival of the Kvarnåsen police, Holmberg sat the burglar down in the kitchen and offered him a cup of coffee.
Holmberg told the local
Västerbottens Folkblad
newspaper that the
would-be thief looked so forlorn and quite cold,
he thought he "could use a gulp of coffee."
The youngster then apologized to Holmberg for trying to break into his apartment and sat quietly enjoying his coffee until the police arrived for him.
Under Swedish law, any individual can make a citizen's arrest when catching a perpetrator in the act of a crime, as long as they hand over the culprit to the police as soon as possible thereafter, and if feeling generous, can offer them refreshment.