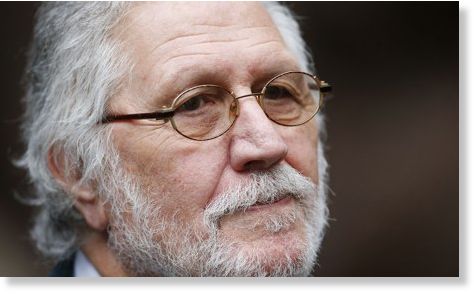 Woman was left terrified by alleged assault and was too frightened to report it to her managers, court hears
A former BBC trainee feared she would have a black mark against her name if she complained to her bosses when Dave Lee Travis groped her breasts live on Radio 4, a jury has heard.
The woman, who was 26 at the time of the incident, told jurors she was frightened by the alleged assault and was too scared to report it to her managers.
"I was on probation [as a trainee newsreader], there was no way I was going to start telling off this big star of Radio 1," said the woman, giving evidence from behind a white curtain in the witness box of Southwark crown court in London on Wednesday.
"If I had gone to the management I imagine it would have been: 'So what? You're a big girl, deal with it.' I think I would have had a black mark against my name on my file - 'this woman can't take a joke she has no sense of humour'."
The former trainee newsreader was introducing
Women's Hour
live on Radio 4 when Travis came up behind her, placed his hands around her breasts and moved them up and down, the jury heard.
"I was frightened I was going to mess up the announcement,"she said.
Asked by Miranda Moore QC, for the crown, how she would have responded if the incident happened off air, the woman said: "I wouldn't have been very ladylike. I'm sure I would have screamed at him to get off me, probably with one or two choice words chucked in as well."
Travis denies 13 counts of indecent assault and one count of sexual assault, relating to 11 young women, between January 1976 and November 2008.
On Tuesday the jury heard how Travis was an "opportunist" who used his stardom to molest "vulnerable" young women in attacks at the BBC studios, in pantomime, while he was being interviewed at his home and while he opened a hospital radio station.