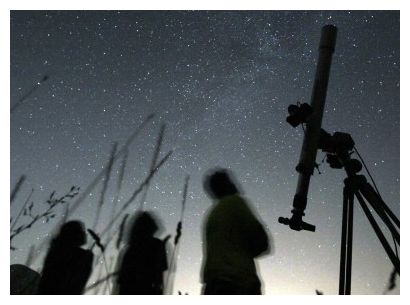 A dramatic fireball broke up over Ireland last Friday evening.
Astronomy Ireland
have confirmed they received dozens of reported sightings of the fireball, thought to have occurred just before 6pm last Friday.
The astronomy organisation say it was seen in multiple counties including Mayo, Cork, and Wexford.
One reader of
TheJournal.ie
got in touch to say he spotted it over Dublin at 5.40pm, adding that it was an "amazing sight".
"It would have probably broken up quite high in the atmosphere for it to be seen in so many counties," Conor Farrell from Astronomy Ireland said.
"Some of the reports we received describe it as having a green hue. This usually depends on what elements are contained within the fireball itself, and from what angle it is viewed at."
From below, it may appear to have a white, blue, or green hue. It it is observed closer to the horizon, it can appear red, in the same way sunsets and sunrises appear red.
Reports suggest it moved east to west, but lasted for only a few seconds.
On the same date in 2012, a similar fireball was spotted in Irish skies that was bright enough to be seen through cloud.