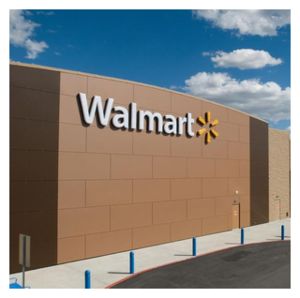 Bentonville - A glitch on Wal-Mart's website early Wednesday morning gave shoppers the opportunity to purchase electronics that are normally worth hundreds of dollars for less than $9.
According to
ABC News
, the website mistakenly listed a 24-inch high definition Viewsonic computer monitor, an InFocus IN2124 Projector, and other valuable electronics products for just $8.95. Many of these products are normally listed at prices closer to $600.
Reuters (via
Yahoo! News
) also reports that normally expensive treadmills were mistakenly given a sale price of $33.16.


The Chicago Tribune
reports that Wal-Mart spokesperson Ravi Jariwala has stated that the company is still trying to figure out what caused the error and that the store's website may experience some intermittent accessibility issues until the problem is resolved.
Wal-Mart has not stated exactly how many shoppers were able to take advantage of the deals and has not yet elaborated on whether or not the company would honor these temporary sale prices, the
Chicago Tribune
also reported.