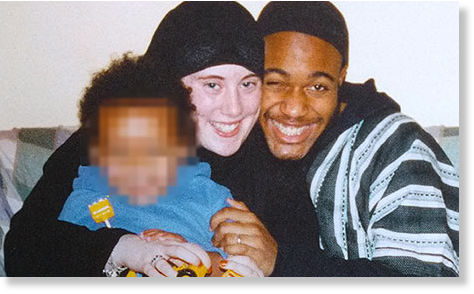 Kenyan police hold suspects under counter-terrorism legislation, which allows detention for long periods without charge
Kenyan police have arrested eight people in connection with the attack on the Westgate shopping centre in Nairobi in which at least 67 people died. Three others have been released after questioning, said the interior minister, Joseph Ole Lenku.
"Police are holding eight suspects as they seek to unmask the faces behind the terror attack," he said. All eight are being held under counter-terrorism legislation, which allows detention for long periods without charge.
The government also said that an international arrest warrant
issued
on Thursday for the Briton Samantha Lewthwaite, while not linked directly to the Westgate attack, was part of the ongoing security operation. "In view of the security situation, the level of Interpol alertness has been raised in respect to known global terrorists including the British woman Samantha Lewthwaite," a statement said.
Ole Lenku said investigators trying to identify the attackers were searching through the rubble of the mall where three floors collapsed after a series of blasts and a huge blaze. He said they were making good progress.
Investigators have recovered a vehicle believed to have been used by the terrorists who led the attack, a top government official told the AP. They are also building the profile of a man who warned a pregnant woman at the mall to flee for her own safety moments before last Saturday's attack, he said. Another intelligence official said the attackers rented a small store in the mall up to a year before the attack. The claim chimes with reports that the levels of weapons and ammunitions involved in the attack suggested long-term planning.
The collapse of a third of the mall has made it inaccessible to international forensics experts combing through the building. The official said it was expected that bodies would be found after excavation of the collapsed roof began.
However, Manoah Esipisu, a government spokesman said: "There are some reports that 160 more bodies will be uncovered - this is just another misleading fact being bandied around by people who don't have information. Until we have forensic information we cannot say anything conclusively."
Lawyers representing one of the detained men have filed a writ of habeas corpus to secure his release. Ali Gitonga was arrested at the Armed Forces memorial hospital in Nairobi where he being treated, said Al Amin Kimathi, executive director of the Muslim Human Rights Forum. Gitonga, a driver, said he was dropping his employer at Westgate when the attack started.
"We believe that Gitonga is innocent - the state have not provided any information that suggests there is a good reason why he was arrested," said Kimathi. "We believe this is a case of profiling - Gitonga is a Kikuyu who converted to Islam. [The authorities] believe it is the later converts who have been recruited. That is the strongest point they have against him."
Two relatives of Gitonga were arrested on Sunday when they visited him in hospital, before being released on Thursday, Kimathi said. "We are getting worrying reports of youths like these being detained for a long period after having been arrested simply for visiting someone in hospital," he added. "It is a long time for the police to determine their innocence, and they never appeared court."