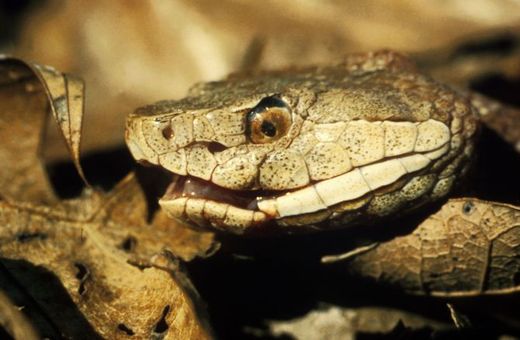 Wildlife biologists will inspect the Sacred Heart Early Learning Center in Charleston after an employee
found a small copperhead snake in a drawer beneath a crib
on Tuesday.
The employee captured the 8-inch snake inside a Styrofoam cup until a biologist with the state Division of Natural Resources arrived. How the snake got there is still a mystery, said DNR spokesman Hoy Murphy.
The center is housed inside the Sacred Heart Pavilion on the corner of Quarrier Street and Leon Sullivan Way.
"This is not typical," Murphy said. "We are talking about it being right in the middle of downtown Charleston."
Eric Richmond, a DNR wildlife biologist, said the agency would sweep the building Tuesday night and early this morning
and would then recommend how to prevent other snakes from getting in, Murphy said.

Even though the snake was small, it carried as much venom as an adult-sized copperhead, Richmond said. The snake was turned over to Noel Braley of Wildlife Removal Service in Charleston.

Dawn Snyder, director of the Sacred Heart Early Learning Center, did not return phone messages. The center is licensed by the state to provide care for 52 children age 6 weeks to 3 years, according to its website.