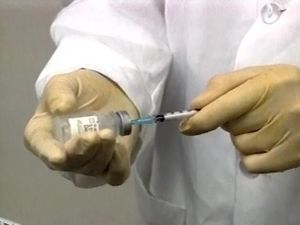 Fort Wayne, Indiana - The
Allen County Health Department
is offering free school supplies to school-aged kids who receive an immunization at the health department for the rest of this week and next week.
The program, which is part of National Immunization Awareness Month, will provide supplies such as crayons, pencils, highlighters and jump drives, to each child who receives a vaccination.
Indiana requires all children to be current on vaccinations before they enroll in school to protect the health of all students.
Beginning this school year, all Indiana students in kindergarten through 12th grade will need two doses of varicella (chickenpox vaccine).
Children who are 4 to 6 years old are due for boosters of four vaccines:
DTaP (diphtheria, tetanus and pertussis)
Chickenpox
MMR (measles, mumps and rubella)
Polio
Older children need the following vaccines:
Tdap (tetanus, diphtheria and pertussis)
MCV (meningococcal conjugate vaccine)
HPV (human papillomavirus) vaccines - whey they are 11 or 12
In addition, yearly flu vaccines are recommended for all children ages 6 months and older.