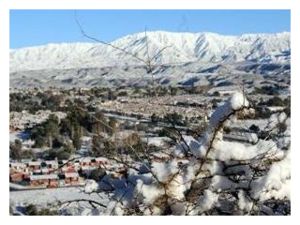 Recent polar temperatures that for the last five days have affected almost all of Argentina have left a tragic outcome: at least six people have died as a consequence of the cold in various parts of the country.
In Catamarca province, a 51-year-old man died of a heart attack caused by hypothermia, in his Altos de Choya home. In the Parque Norte Oeste district of Catamarca, meanwhile, a 19-year-old disabled youth also lost his life.
In the early hours of Monday morning Jose Romera, a homeless man aged 47, was discovered in the streets of Andresito, Misiones, and was pronounced dead also due to hypothermia.
In Salta, meanwhile, a three-year-old boy was killed by carbon monoxide poisoning, a consequence of fumes from a heater which had been turned on to combat the intense cold.
Early morning temperatures in Buenos Aires dropped as low as 1.6°C, before rising to 10° in the afternoon. Similar numbers are forecast for Wednesday, before the rest of the week sees a slight increase in temperature.
In parts of Jujuy and Mendoza provinces, meanwhile, locals suffered with temperatures of up to -10°C.