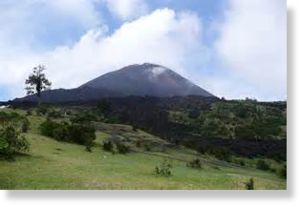 The Institute of Vulcanology warned that the eruption could intensify with ash rising as high as 1000 to 2000 metres, posing a threat to air traffic at Guatemala's international airport.
"Ash could spread over Guatemala City due to the direction of the wind," the country's disaster response office said in a statement.
The last major eruption of Pacaya, in May 2010, claimed the life of a television journalist, drove thousands of people from their homes and forced the closure of the Guatemala City airport for five days.
The 2552 metre-high Pacaya is 50 kilometres south of the capital and one of three active volcanoes in Guatemala.