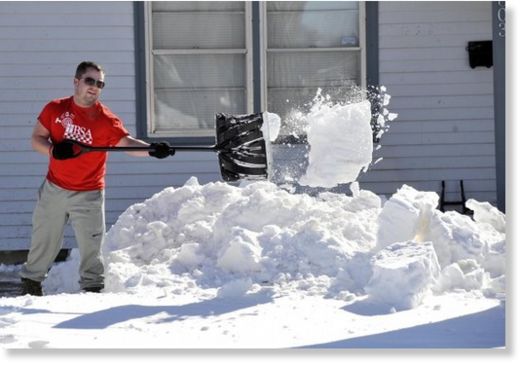 The blizzard that hammered the nation's midsection broke a 120-year-old record in Amarillo for one-day snowfall in February with 19.1 inches.
National Weather Service meteorologist Krissy Scotten in Amarillo says the snowfall total Monday bested a record set Feb. 16, 1893, when 19 inches fell.
She says the city's snowfall was the second-most in a 24-hour period, just behind the 19.3 inches that fell March 25, 1934. The storm that moved across the Texas Panhandle also was the third all-time snow event. The most snow in one event was 20.6 inches that fell March 25 and 26, 1934.
Scotten says Amarillo normally receives 17.8 inches of snow for the winter.
Roadways across the region remained icy and snow-packed early today. Warming temperatures throughout the day are expected to improve conditions.