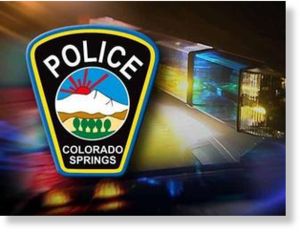 A coroner's report shows that a Colorado Springs man who was shot and killed by police during a chase suffered 14 gunshot wounds, 7 of them in his back.
23-year-old Robert Kresky was killed on December 4th. Police said they saw Kresky driving a stolen vehicle near Powers Boulevard and Astrozon Drive and he refused to pull over. Officers chased him for about five miles, and the pursuit ended when Kresky crashed with a police car. Police said Kresky was shot during a foot chase after he got out of the car and started running.
Kresky's family told KRDO NewsChannel 13 on Wednesday that they still have many unanswered questions. The family said they've been told police thought Kresky was armed, but no weapon was found.
"Even if he was in trouble, that does not give them the right to shoot him that many times," said Donna Quintana, Kresky's mother.
Quintana said she wants the officers involved to be held accountable.
"Everybody makes mistakes," said Bennie West, Kresky's Uncle. "What's important is not that you made the mistake, what is important is what you do to correct it, and not repeat it. My feeling is that the police department, or the officers involved, didn't feel he deserved the opportunity."
Colorado Springs Police have not commented on the shooting because that is standard procedure for any open investigation. Police did confirm that the officers involved in the shooting are no longer on administrative leave.