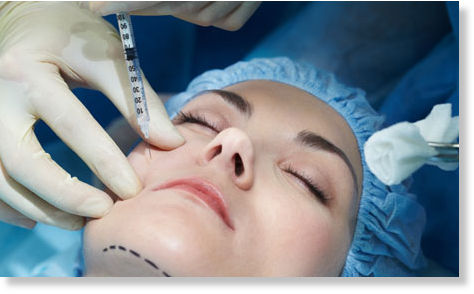 Research finds almost 15m procedures were performed last year, with more than 21% of those taking place in the US
Almost 15 million plastic surgery procedures were performed around the world in 2011,
according to a study
by the International Society for Aesthetic Plastic Surgeons.
The trade body took into account surgical and non-surgical procedures such as filler injections and hair removal for its study, which has just been published. The total number of procedures, 14.7 million, is up 4% from 2010.
The US accounted for the most cosmetic enhancements for the second year in a row, with over 3m procedures performed, or 21.1% of the global total. This may be because the US has the largest body of licensed plastic surgeons, 5,950 at last count. Brazil came in second, with approximately 1.5m total procedures, with China trailing in third place with 1m. The UK remained at No 16 for the second year in a row, with 211,406 procedures performed.
Botox came out on top as the most popular procedure, with over 3m injections of botulinum toxin (type A) having been administered worldwide.
Lipoplasty, or fat removal surgery, was the leading invasive procedure. Approximately 1.3m lipoplasties were performed, 223,066 of them in the US, where 35.7% of adults are obese.
Breast augmentation procedures were the second most in-demand surgery, followed by eyelid lifts and tummy tucks.
Brazil performed the most gynecomastias (male breast reductions), buttock augmentations and vaginal rejuvenations - perhaps not unsurprising, considering its famous beach culture. Asia, on the other hand, is big on noses, with China, Japan and South Korea coming in the top five for rhinoplasty.
Isap, the largest international society of plastic surgeons, compiled the study based on data received from 20,000 plastic surgeons worldwide, combined with official numbers of licensed plastic surgeons in each country.