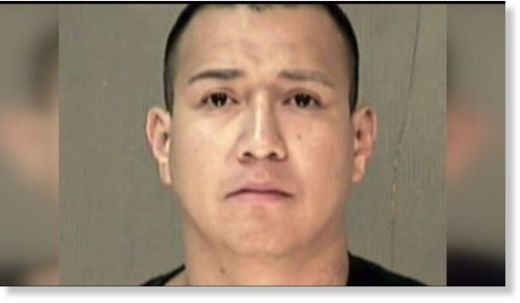 Police and U.S. marshals are searching for a man who allegedly escaped from a Detroit jail by posing as another inmate, and was on the lam for five days before officials even knew he was gone.
According to police, on Jan. 20, Rocky Marquez, 34, switched ID wristbands with another inmate, who was about to be freed on bond. Marquez then simply walked out of the Wayne County jail.
This was not the first time Marquez staged a jailbreak. According to U.S. Marshal David Gonzalez, Marquez pulled the same stunt in a Phoenix prison eight months ago when he switched wristbands with another inmate who he had befriended and who had a similar complexion and biuld.
"He obviously has a penchant for getting out of jail and wanting to stay out of jail, but hopefully we can put an end to that run here soon," Gonzalez said.
Marquez was arrested in Detroit after the U.S. Marshals tracked a car they believed he was using to the city.
Marquez, whose criminal record includes drug smuggling, perjury and witness tampering, was awaiting extradition to Phoenix when he escaped last week.
Wayne County Sheriff Benny Napoleon told ABC affiliate WXYZ-TV in Detroit that there would be an investigation into the reasons for Marquez's escape.
"We take this as a very serious matter and the most important thing is we need get this guy back in custody," Napoleon said. "I will say this to anyone is if you harbor a fugitive you can be prosecuted up to and including the offense that that person was incarcerated for."
A fugitive apprehension team along with the U.S. Marshals and other police agencies are searching for Marquez.
"Marquez has a big head start on us, but we're doing a national manhunt for him and hopefully we can locate him again," Gonzalez said.