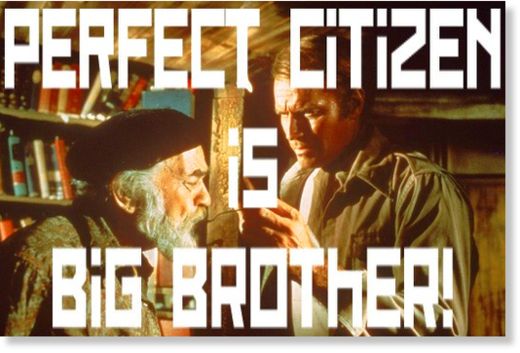 The NSA has turned over
documents
on the controversial "Perfect Citizen" program to EPIC in response to a FOIA request. "Perfect Citizen" is an NSA program that monitors private networks in the United States. The redacted documents obtained from the federal agency by EPIC state that "[t]he prevention of a loss due to a cyber or physical attack [on Sensitive Control Systems, like large-scale utilities], or recovery of operational capability after such an event, is crucial to the continuity of the [Department of Defense] , the [Intelligence Community], and the operation of SIGNIT systems." The NSA claims that Perfect Citizen is merely a research and development program. The documents obtained by EPIC suggest that the program is operational.
Background
On July 8, 2010,
The Wall Street Journal
published a story which revealed the National Security Agency's plan to launch a program to detect cyber assaults on government agencies and private companies. The program, dubbed "Perfect Citizen," would employ sensors in computer networks that would be activated by unusual activity. Allegedly, the program would not monitor computers persistently.
Raytheon Corp., a defense contractor, won the classified contract valued for up to $100 million dollars, according to sources familiar with the project. When asked for further information, NSA and Raytheon spokespeople declined to comment. The WSJ obtained access to internal Raytheon emails; one which stated "Perfect Citizen is Big Brother." Raytheon refused to comment.
The government has increasingly gained interest in enforcing its technological infrastructure because of suspected Russian and Chinese surveillance efforts. Recently, a US Cyber Command office, headed by Lieutenant Keith Alexander, was established under US Strategic Command to conduct cyber space operations. "Perfect Citizen" would be an additional attempt to strengthen US cyber security. Because the program is still in its beginning stages, many of the details have not been worked out. Generally, "Perfect Citizen" would be renovate outdated computer systems that were put in place before Internet connectivity.
EPIC has filed a
Freedom of Information Act request
with the National Security Agency regarding the new secret cybersecurity program known as "Perfect Citizen."
According to the Wall Street Journal
, the program "would rely on a set of sensors deployed in computer networks for critical infrastructure that would be triggered by unusual activity suggesting an impending cyber attack," although the agency has claimed that there "is no monitoring activity involved, and no sensors are employed in this endeavor" but has refused to release the details of the program. In its request, EPIC has sought contracts, memoranda, and other records relating to "Perfect Citizen."