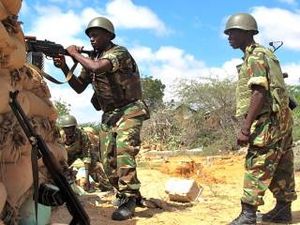 African Union troops mistakenly opened fire on a religious school while pursuing militants, killing five children and two adults, a Somali legislator said Thursday.
Dahir Amin Jesow, who visited the scene of the attack at Leggo village, said all five children were less than 10 years old.
Jesow said the attack in the village 75 miles (120 kilometers) west of the Somali capital, Mogadishu, took place around 3 a.m. Tuesday. Students of Islamic schools in Somalia often attend class in the early morning.
The AU soldiers were earlier attacked by militants, Jesow said. The African Union Mission for Somalia, known as AMISOM, said it is investigating the incident.