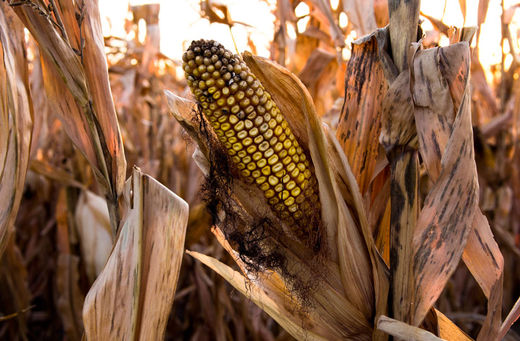 The first month of 2013 is already a disaster for many farmers. Last week, U.S. Agriculture Secretary Tom Vilsack declared 507 counties in 14 states natural disasters due to the ongoing drought.
America's first official disaster areas of 2013 were designated because the 597 have experienced severe drought conditions for eight consecutive weeks, according to the U.S. Drought Monitor.
Last year, 2,245 counties in 39 states were declared disasters by the USDA. With continued drought projected for much of the United States, farmers may have another hard year ahead of them. A hard year for farmers means a had year for anyone who eats. Global food prices are strongly affected by America's harvests.
The critical spring planting season hangs in the balance as drought threatens to make 2013 even worse than 2012. Light winter snows haven't given much of the central U.S. the moisture the soil desperately needs.
To mitigate the impact on farmers and consumers, the USDA has expanded crop insurance programs and streamlined the disaster relief process. Emergency disaster loan rates now stand at 2.25 percent.