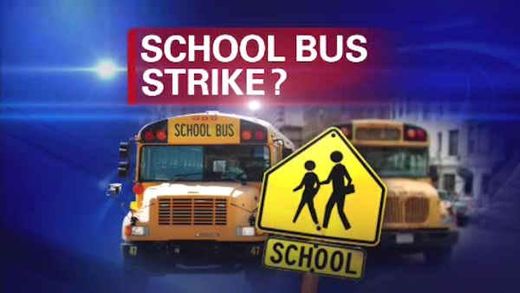 New York City's school bus drivers will go on strike on Wednesday, the head of their union said Monday afternoon.
"While we remain optimistic that we can reach an agreement," said Michael Cordiello, president of Local 1181 of the Amalgamated Transit Union, the strike is to begin on Wednesday morning.
"This is not a decision we've arrived at lightly, but an action we must take," Mr. Cordiello said.
A strike would require as many as 152,000 city public and private school students to find another way to get to school. The city has said it would provide parents and students with MetroCards and reimburse cab fare for those without access to public transportation.
The central issue in the labor dispute is job protection for the drivers. Last month, the city's Education Department announced that it would accept competitive bids for 1,100 of its routes - about a sixth of the total - for children with disabilities. If the vendors who employ some of the most experienced yellow-bus drivers lose their city contracts, the drivers could lose their jobs.
The strike has grown to seem inevitable in recent days.
After Mr. Cordiello's announcement, Mayor Michael R. Bloomberg said, "With its regrettable decision to strike, the union is abandoning 152,000 students and their families who rely on school bus service each day." He added: "The union's decision to strike has nothing to do with safety and everything to do with job protections that the city legally cannot include in its bus contracts. We hope that the union will reconsider its irresponsible and misguided decision to jeopardize our students' education."
A strike would be the first by the city's school bus drivers since 1979, when they walked out for 13 weeks.