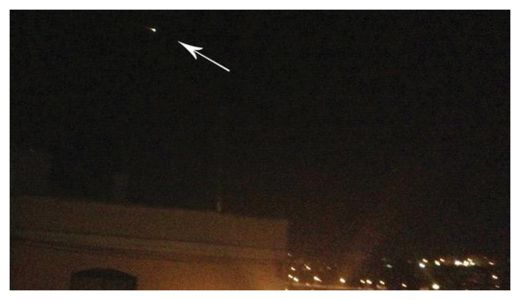 A mysterious fireball flashing across the night sky on Tuesday has fired up the imagination of the Maltese, who questioned whether it was a UFO, a satellite or a sign that the end of the world is nigh.
The bright yellowish ball was seen and caught on video and camera by many, who uploaded the images on social network sites and sent them to timesofmalta.com.
Theories about the phenomenon posted on The Times website ranged from space debris to a missile. Several witnesses described it as a "ball of fire".
Amateur astronomer David Pace said the object was possibly a fireball - a large shooting star trailing flames. He said he had spoken to fellow astronomers who suggested it could have formed part of the Quadrantid Meteor Shower.
The Quadrantids generally start on December 28 and end on January 7, with the peak reached during the morning hours of January 3 and 4. The Quadrantids are barely detectable at the beginning and end of this period but observers in the Northern Hemisphere can see between 10 and 60 meteors per hour.
Although Mr Pace said it was not normal to see a meteor shower from the Quadrantids, a shooting star could have gone astray. A reader of The Times called in to say she had seen something similar two Sundays ago. "At first I thought it was a fireball but then when we looked closely with binoculars, it looked like a hot air balloon. You could closely make out the flame and the outline of the basket," she said.