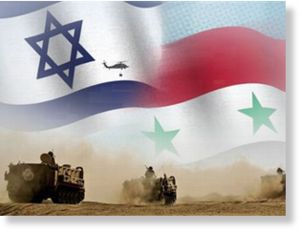 Israel fired artillery into Syria in response to gunfire aimed at its troops in the Israeli-controlled Golan Heights, and may have killed Syrian soldiers, Israel's army said on Sunday.
There were no reported injuries on the Israeli side from the shootings, which occurred on Saturday, the third case this month of violence seen as a spillover of civil unrest in Syria that has also alarmed other neighbors such as Lebanon and Turkey.
"There was small arms fire (at Israeli forces), there was a response and from what I hear over Arab media it appears Syrian soldiers were killed," Brigadier-General Yoav Mordechai, Israel's chief military spokesman, told Army Radio.
He said Israel was trying not to be dragged into battles between Syrian President Bashar al-Assad's forces and rebels. The chaos of the 20-month-old insurgency often makes independent assessment of casualties within Syria difficult.
"Our trigger finger is very stiff, not light," Mordechai said. "Under no circumstances do we accept any shooting on the State of Israel's territory, but nor do we intend to heat up the area."
Israel captured the Golan area in the 1967 war and later annexed it in a move never recognized internationally.
Israel lodged a complaint with the United Nations over Saturday's incident. The U.N. has a peace-keeper force in the area monitoring a ceasefire in place since the 1970s.
Source: Reuters