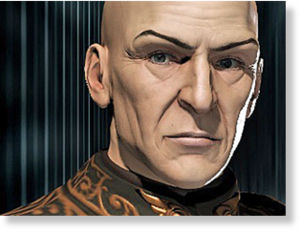 Sean Smith, the U.S. state department official killed along with the U.S. ambassador to Libya and two others last night, was a top player in the online game EVE.
Smith was reportedly speaking with fellow gamers when the attack occurred and his friends online were the first to identify him as among the dead.
Known online as Vile Rat, Smith played the game since 2006 and intermittently served on the sci-fi massively multiplayer online (MMO) game's player-elected Council.
In PC Gamer fellow player Marsh Davies described Smith as a "senior figure who held many of the strings that made the game's universe dance."
A player named The Mittani, who said he was a friend of Smith "both in real life and in internet spaceships" for more than six years, wrote a heartfelt blog post that said Smith started out "as one of my agents and [grew] to become the single most influential diplomat in the history of Eve" as he "touched every aspect of EVE in ways that 99% of the population will never understand."
He goes on to say that it seems "kind of trivial to praise a husband, father, and overall badass for his skills in an internet spaceship game but that's how most of us know him, so there you go."