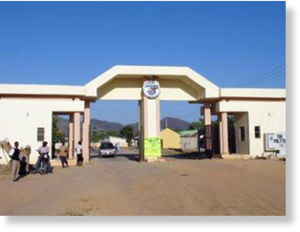 Gunmen opened fire on students in a northeast Nigerian college, shooting some of them dead and stabbing others. Police say an Islamist extremist group could be behind the attack, but are also looking into possible links with student union elections.
­Local sources say the attackers mainly targeted students who live in rented accommodation outside the campus of the Federal Polytechnic in Mubi.
The massacre is being blamed on Islamist extremist group Boko Haram, but officials say they do not rule out the possibility of political rivalry between college groups ahead of student union elections.
The town of Mubi is located in Nigeria's troubled northeast which has seen such violence previously, including January when gunmen killed at least 12 people.
Boko Haram is seeking an Islamic state in Nigeria's predominantly Muslim north. The country's military said last week they had killed a senior Boko Haram leader and arrested 156 suspected members of the group in a raid in Mubi.
The town is located near the city of Maiduguri in neighboring Borno state, which is considered the base of the group. Boko Haram is accused of killing more than 1,400 Nigerians since 2010.