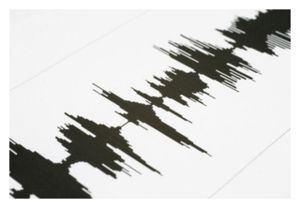 A swarm of moderately-sized earthquakes struck Imperial County, north of El Centro, California late Sunday morning and early Sunday afternoon, according to the
US Geological Survey
. The series of temblors, some magnitude 5.0 and above, have been felt as far away as Orange County, and into Arizona and Baja California.
The USGS has so far recorded more than four dozen quakes in Imperial County, many near the city of Brawley. The first quake, a magnitude 3.9 event, struck at 10:02 a.m. (PST) northwest of Brawley and was followed by a series (swarm) of other quakes in the same general area, the USGS said in a statement.
As of 3 p.m. (PST), there have been no reports of serious damage or injuries, according to authorities in the region.
Some buildings in downtown Brawley did receive minor damage, however. Captain Jesse Zendejas of the Brawley Fire Department described the damage as "cosmetic" and said it occurred in at least three older buildings. Assessments were still ongoing as of press time.
Earthquake swarms
are events where a local area experiences sequences of many earthquakes occurring over a relatively short period of time. The length of time used to define a swarm varies, but the USGS points out that an event may be on the order of days, weeks, or months, depending on circumstances.
Swarms are differentiated from aftershocks by the observation that no single earthquake can be attributed as the main shock. Earthquake swarms are generally grouped as events that precede volcanic eruptions in areas where volcanoes exist.
The quakes that have been rattling off have been in the magnitude range of 2.0 to 5.3. However, USGS geophysicist
Bob Dollar said
some of the larger quakes may be downgraded once scientists have a chance to analyze all the data. Most of the quakes have shook about 16 miles north of El Centro and about 92 miles north of Tijuana, Mexico. According to the USGS, there have been six earthquakes of magnitude 3.0 or greater centered near El Centro in the last 10 days.
The USGS is asking for anyone in the region who feels, or have felt any of the quakes to report it on their USGS "
Did You Feel It?
" page. These reports help the agency gauge the effects of the tremors.
Deanna Witte, an area resident in the affected region, told redOrbit.com that this "actually isn't anything that we are not used to down here. We just take breakables off of the shelves and wait the quakes out." She said that an Easter quake in 2010 was similar to these. "My daughter is freaking out cuz she remembers the Easter one. She was only 4. She is 6 now."
Dollar said it might be difficult to sort out just which fault system caused the quakes. "It's one of the conjunctions that consists of multiple, small little faults, multiple blocks, all moving around," he said. The area, however, has seen numerous quakes over decades, including 13 magnitude 5 quakes or greater and 84 magnitude 4 or higher quakes since 1932. "This is a very active area," he said.
For earthquake news alerts text OCRQUAKE to 56654 on your mobile phone.